Obviously, I am about a month behind with this post, but then, I'm about a month behind in life generally. My Christmas card list is now my Martin Luther King, Jr. Day card list. That, however, is beside the point. The point actually being that I disagree with pretty much all of People Magazine's Sexiest Man Alive 2012 issue.
I have a long history with People Magazine's annual Sexiest Man Alive issue. My mom and I would laugh over it, it always came out just in time for the trip home at Thanksgiving, it was the perfect length to take up that hour and ten minutes it took to fly from Utah to Washington, and it was extra handy when my college roommates and I were building The Shrine to David Duchovny and subsequent iterations of the Man Wall. However, the tide has been changing.
Perhaps it is that I am getting older, perhaps I'm getting more cynical, or perhaps less tolerant of the opinions of others. Who knows. However, I do know that People Magazine declaring Channing Tatum the Sexiest Man Alive is the last straw. I didn't complain when they chose Ryan Reynolds, because he is funny and plays his smarminess to great effectiveness. I know that People Magazine needs to appeal to a multitude of tastes. I understand that there are intricate calculations involving sales volume, a foundation of popularity, who needs to be promoting what, etc. However, when Colin "Mr. Darcy" Firth, is relegated to a thumbnail photo in a one-page section about men going grey under a title referring to one of the most unpalatable fiction series in recent history, I have to say something. I cannot stand by silently while scads of my TV boyfriends, long running members of the Fantasy Boyfriend League, are left out in the cold for an ever growing number generic boy-bandesque beefcakes.
So, as an alternative, here, in no particular order, are 13 gentleman who, in the world according to Scully, should have a shot at the cover of 2013's People Magazine's Sexiest Man Alive.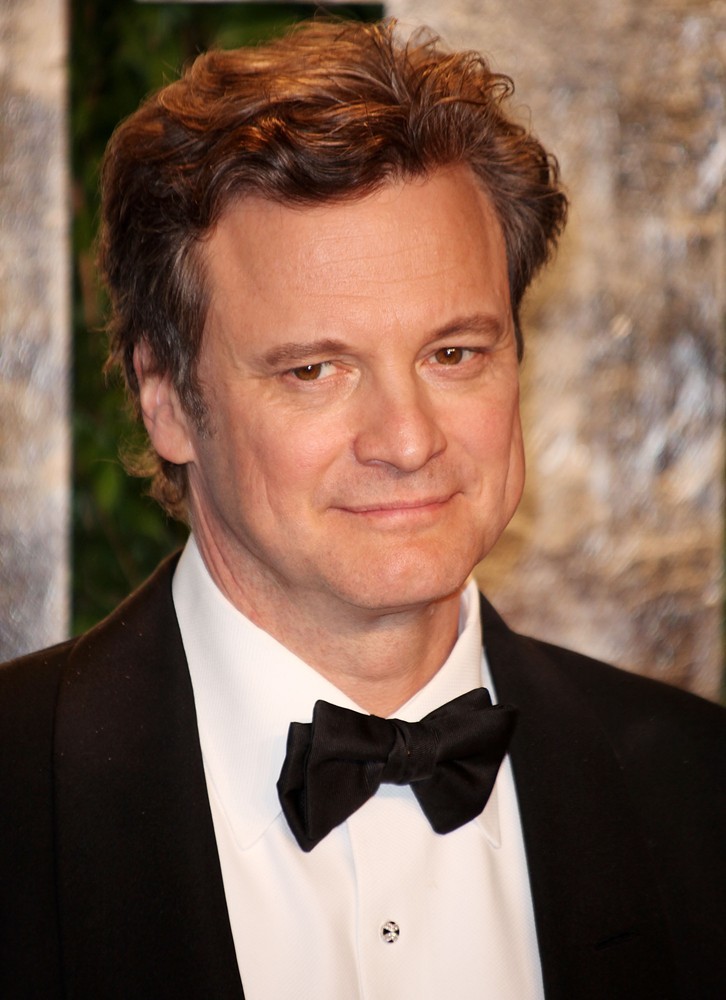 Colin Firth
There is no rational answer to why this man has never been the Sexiest Man Alive outside of the fact they think British people won't sell issues (which isn't even rational considering how many times the Duke & Duchess of Cambridge are on the cover). This is the man famous for embodying a character so perfectly as to emotionally and romantically cripple generations of women. He makes good roles magical and average ones good. He is dependably witty and entertaining in interviews. I don't know a woman who doesn't involuntarily smile when they say his name. How could he NOT be the Sexiest Man Alive?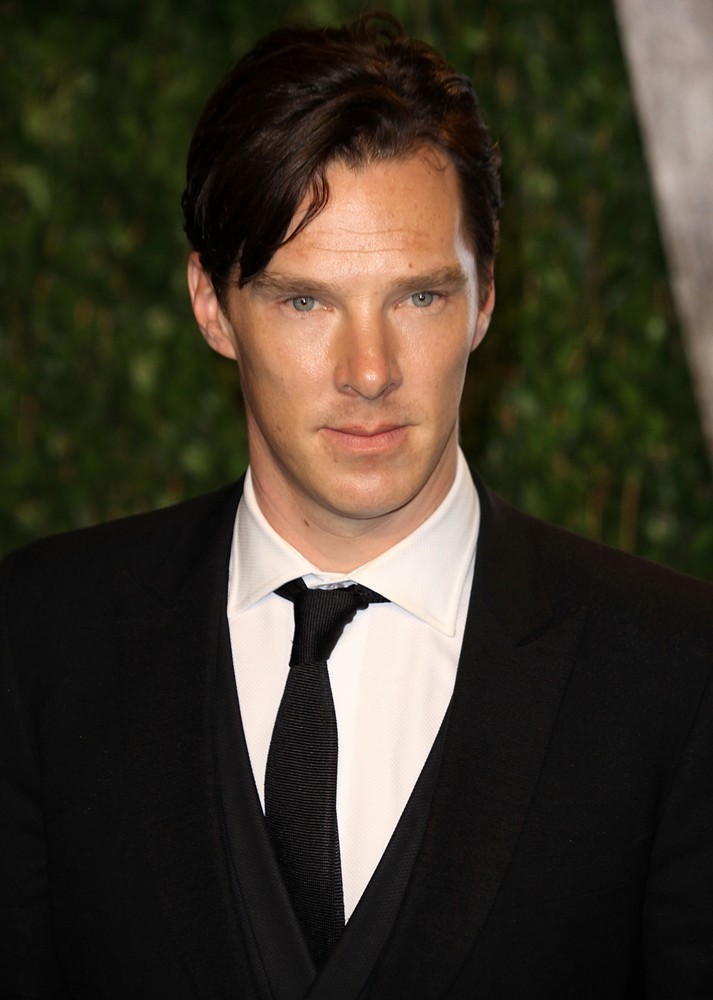 Benedict Cumberbatch
If People Magazine's Sexiest Man Alive issue had an audio component (imagine those obnoxious Hallmark cards, only you'd get something like Ryan Gosling saying 'Hey girl') Benedict Cumberbatch would be the hands-down winner every single year. Have you heard him? If not, stop reading, go directly
here
to the Star Trek Into Darkness trailer or
here
for some poetry. Done? Good, right? Like make you melty good. I can't wait to hear what he does with Smaug. Add to that the tall, skinny Britishness of him, his marvelous interpretation of Sherlock Holmes, the fact he looks good in pretty much every era's clothing, and you have a very strong contender.
Lee Pace
I first noticed Lee Pace when he was on a fantastic, under-seen show on Fox called
Wonderfalls
. It only lasted about 3 episodes on the channel and they only produced 13. Which I own on DVD. Because it was an awesomely quirky show that should have lasted a lot longer. Then came
Pushing Daisies
and I absolutely fell in love with his character Ned the Piemaker. Again a role in a quirky dramedy that ended way too soon. Then he had a small role in one of the biopics about Truman Capote's book
In Cold Blood
and he completely freaked me out when I just watched the trailer. He is a great actor. He kind of disappears into roles. Check him out in
The Hobbit
or
The Fall
. He is also rumored to be on Marvel's short list for movies about their less-well known characters.

Martin Freeman
I fell in love with Martin Freeman when I watched the original UK
The Office
. Freeman's character, Tim, was the lovelorn straight man in the sea of insanity led by David Brent. He can give a look at the camera that makes you want to simultaneously laugh, cry, and kiss him. John Krasinski, while great in his own right, was working from the template of perfection created by Freeman. In the subsequent years he has rocked series of supporting roles (particularly as Dr. John Watson in
Sherlock
) before starring in
The Hobbit
with a plethora of other members of the Fantasy Boyfriend League.
Tom Hiddleston
Mr. Hiddleston hits all the categories in the very detailed and odd 'Perfect Man Profile' I have developed over the years. Tall, lanky, British, looks good in various hair colors. Wears a leather jacket like nobody's business. Plays a villain I would still make out with. Nails the roguish Shakespearan monarch template (seriously, search YouTube for clips from
Henry IV
parts 1 & 2 and
Henry V
that are coming out in 2013). He seems funny and engaging in interviews. He has an epically British last name. I don't even care that he is younger than I am. I would happily rob that cradle. If you need me, I will be mentally lobbying the universe for him to be the next Doctor whenever Matt Smith decides it is time for him to move on from
Doctor Who
.
Idris Elba
Idris Elba is on the list for two reasons: 1) his voice - it is a beautiful thing and 2) how awesome he was in
Thor
. I haven't watched much else he has been in, other than U.S.
The Office
on which he had a small guest-starring role. I'm always tempted to watch some of his other work on Netflix, but I'm a pansy and it all looks a little intense for me. However, I am very much looking forward to seeing him onscreen for
Thor 2
and really hope he gets more of it this time. There are rumors floating around suggesting he is being considered as a replacement for Daniel Craig when his James Bond contract ends. I think that would be epically awesome for so very many reasons.
Jimmy Fallon
I have loved Jimmy Fallon since his first skit on
Saturday Night Live
.
Part of his charm was the fact he could rarely keep a straight face, part of it was his Adam Sandler impression, part of it was his ridiculous holiday songs, part of it was his lobbying for Tina Fey to be his co-anchor when he took over Weekly Update. Now that he is on TV every night, I wish I had more time to watch his show daily. One day, when I have both time and money, I will DVR his show and watch while running on my hypothetical treadmill. I love his show because he looks like he is having the time of his life, he doesn't take the stars on his show too seriously, and he makes them look good. He finds ways to make the mundane funny. He is not afraid to look ridiculous. Also, and I think people forget about this in the midst of all the funny, he is attractive. Not in the 'cute for a funny guy' way, but in an actual take-a-second-look way. And he has great taste in
ice cream
.
David Tennant
Not too long ago, TV Guide featured their first
Doctor Who
cover with an accompanying article about the growing popularity of the show stateside, its 50th anniversary, and Matt Smith (the current incarnation of the Doctor). It stated that Matt Smith's 11th Doctor was the favorite. I took umbrage with that fact, not because I don't love Smith as the Doctor (because I do love him), but because everyone I know, regardless of when they started watching the new rebooted series, fell in love with the Doctor under David Tennant's term as the Doctor. We may have enjoyed the series and loved watching it when Christopher Eccleston was the 9th incarnation, but we fell
in love
with the Doctor when he was David Tennant's 10. He is the one responsible for the growing popularity in the U.S. and for the love that carried over to Matt Smith as 11. Also, women, go check out
The Decoy Bride
and if you don't get a little swoony during the final scene then we might not be able to be friends.
Jeremy Renner
Jeremy Renner does not fit my standard Perfect Man Profile at all. However, there is something about him that makes me just chuck that out the window. My first introduction to him was in the unwatched, prematurely cancelled show
The Unusuals
. I only caught the series after cancellation when it was streaming on Netflix and Hulu. It was a weird and quirky show, but I enjoyed the mystery of his character and his interactions with some of the quirkier characters. He was the one good thing about
Mission Impossible 4
. I went into
The Bourne Legacy
expecting to like and enjoy it, but I was not expecting to see 30- to 60-second scene that showed Mr. Renner's range and depths of vulnerability that changed your understanding of his character's actions in the preceding scenes and colored everything that came after. And who doesn't get a boost from being in
The Avengers
? Also,
this Esquire article
about how he flips houses and has a solid business backing his acting pursuits. I like a man with a back-up plan. Or rather, a side plan that supports his dreams.
Richard Armitage
Apparently, in addition to being a great British literary hero (paging Mr. Thornton), a good British literary anti-hero (a leather & eyeliner sporting Guy of Gisborne) and a kick-a British spy (
MI-5
's Lucas North), Mr. Armitage makes one
sexy dwarf
from Middle Earth. This does not surprise me. This man is swoon worthy and has been steadily building a solid resume of shows and films that are crossing the pond as more and more people stateside take notice. He made a memorable entrance (and exit) as a German spy in Marvel's
Captain America
and joining the Peter Jackson team can't hurt. I imagine he'll become a bigger presence stateside, most likely through his own merits, but also because I'm sure Benedict Cumberbatch can't have time for all the roles that require a sexy British baritone with mad acting skills.
Danny Pudi
I bet this was not the
Community
cast member you expected to see on this list. You would probably have expected Joel McHale or Donald Glover. However, odd as it may sound, Mr. Pudi's character Abed is the center of that show. He is the one who consistently brings the heart and soul to the series, thanks to Mr. Pudi's skills as an actor (and the writers). Remember that episode with the Secret Service agent - I totally understood the attraction on her part. It looks like
Community
is on its way out, sadly, but I look forward to what Mr. Pudi will be up to in the future. Also, I would totally watch
Troy and Abed in the Morning
every day if I went to Greendale Community College.
Johnny Lee Miller
I first noticed Mr. Miller in the film adaptation of
Mansfield Park
, where he actually made me like Edmund Bertram (who I generally feel is a tool throughout the whole story) and then came
Eli Stone
showcasing his ability to roll with the musical numbers, hold his own against Victor Garber, and play a guy suffering with a deadly diagnosis. I don't think anyone could have pulled it off like Mr. Miller. So, when CBS announced they were doing a modernized Sherlock Holmes, I may have scoffed, because of how great the BBC modernization is. When they announced that Johnny Lee Miller was cast as Sherlock, I became intrigued. When they cast Lucy Liu as Watson, I knew I would have to tune in for a few episodes. I have watched more than a few now, and while it isn't world-changing, Mr. Miller is a unique, vulnerable Sherlock and an actor who keeps you watching. He seems particularly suited for the small screen in that his performances are nuanced in ways that might be overlooked on the big screen (or even the spectacle that Moffat & Co. seem to be aiming for with
Sherlock
). I would definitely recommend checking out the show (
Elementary
) and Mr. Miller in particular (also, you'll get some bonus Aidan Quinn).
Daniel Craig
When Daniel Craig was cast as James Bond, I raised an eyebrow. I wasn't sure how the tepid former love interest from the first
Tomb Raider
movie was going to embody James Bond. Three movies later, I can't imagine anyone else in the role (except for the tantalizing possibility of Idris Elba, of course). Mr. Craig, with his soulful eyes and pugilist's face makes Bond a living, breathing human soul, rather than a distant but deadly quip machine. Even if you don't like the Bond franchise, I definitely recommend checking out
Skyfall
. It isn't just a good Bond film, it is a good film. On top of the good film, you get to spend 2 hours looking at a man who can wear a suit, a leather jacket, a sweater, a tux, and a towel with equal aplomb. Good times should be had by all.
Hopefully, People Magazine will add at least some of these men to their short list for next year. In the meantime, I'm going to go draft some thank you notes to Peter Jackson and Marvel Studios for keeping a good chunk of my Fantasy Boyfriend League employed and onscreen.